RVW's intervention strategy 'Modes of Movement' has been selected to be developed as part of the 2016 Oslo Architecture Triennale's core program: 'After Belonging'.
The triennale's theme – After Belonging – will focus on the future challenges of migration. The curators will investigate "how cities and architecture can react to the fact that people in a large degree move and settle down in new places."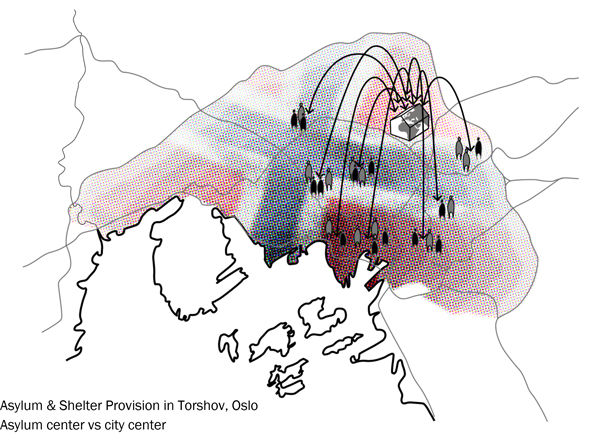 RVW's intervention strategy – Modes of Movement – explores the potential of asylum seekers to participate in the cultural, social and economic life of the city. The project invites refugees to find niches within Oslo's public sphere which are useful or appealing to them. Through the collection and dissemination of these spaces and experiences, Modes of Movement aims to have asylum seekers occupy public space and make their presence visible within the city.
The intervention manifests in a series of 'public spaces' selected by asylum seekers: shelter/housing, health/administration and culture/sports. This array of spaces will be collected in a City Guide, a platform by refugees & locals for refugees. This citizen's manual will be an instrument for asylum seekers to find their way in Oslo and to help them find particular answers to short term or perennial questions. Norwegians and earlier generation migrants are also asked to contribute in complementary ways to the guide.
Furthermore, this City Guide should be adaptable throughout time and be able to provide alternatives for newcomers, long-term Torshov residents, and others. Above all, it should establish a dialogue among Oslo's citizens and facilitate their interaction, connection, and integration in the public sphere.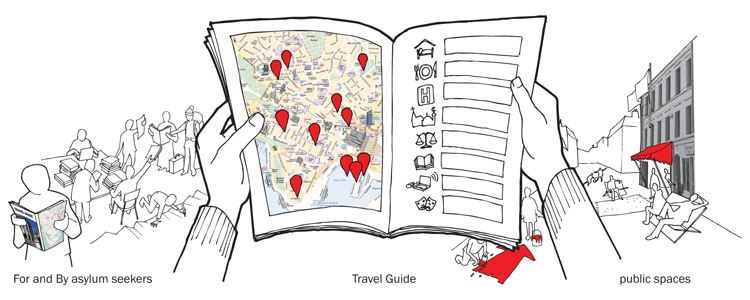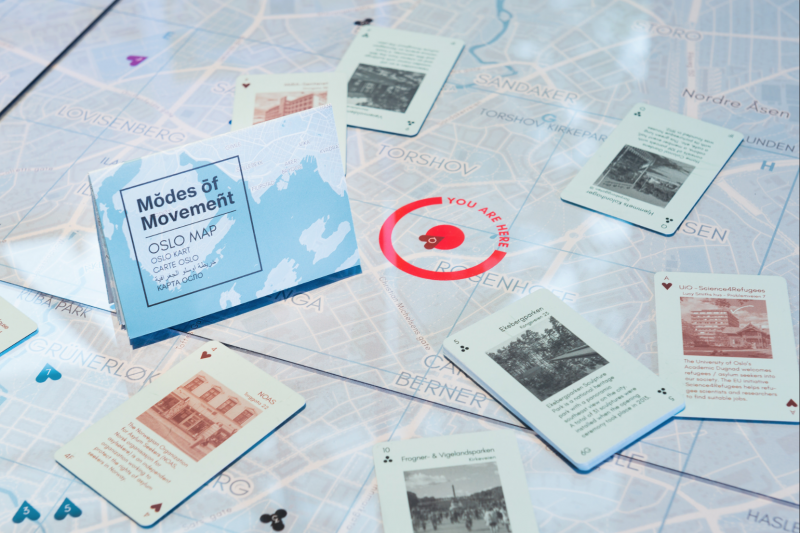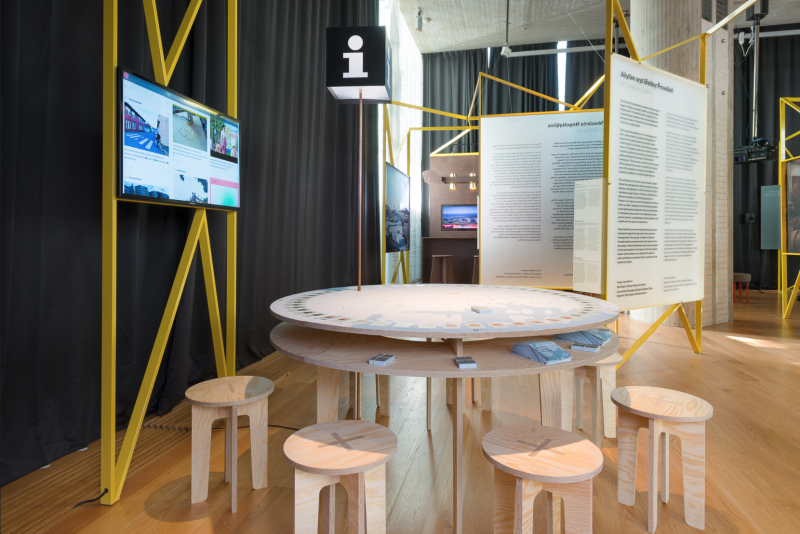 Installation view at the OAT2016 In Residence Exhibition (National Museum – Architecture, Oslo). Photograph by Istvan Virag.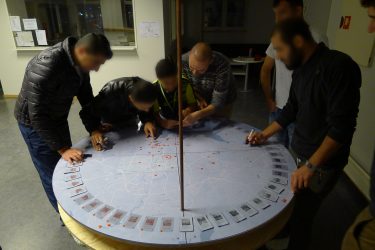 After the exhibition: the installation's final destination at Ila statlige mottak/Oslo mottak.
'Modes of Movement' in the News:
Archinect: Ruimteveldwerk maps 'modes of movement' for asylum seekers in Oslo
Domus: After Belonging
Arkitektnytt (Norway):
Belgiske Ruimteveldwerk og norske OPEN transformation har sett på nye integreringstiltak ved Torshov asylmottak.
World Architecture Community:
Oslo Architecture Triennale: After Belonging Kicks Off This Week
World-architects: 'After Belonging' Opens in Oslo
PLOT (Argentina): After Belonging Trienal de Arquitectura de Oslo 2016
Archpaper: Five intervention strategies selected for 2016 Oslo Architecture Triennale
ArchDaily: Five Intervention Strategies for the 2016 Oslo Architecture Triennale Revealed
OAT2016 publication:
After Belonging: The Objects, Spaces, and Territories of the Ways We Stay in Transit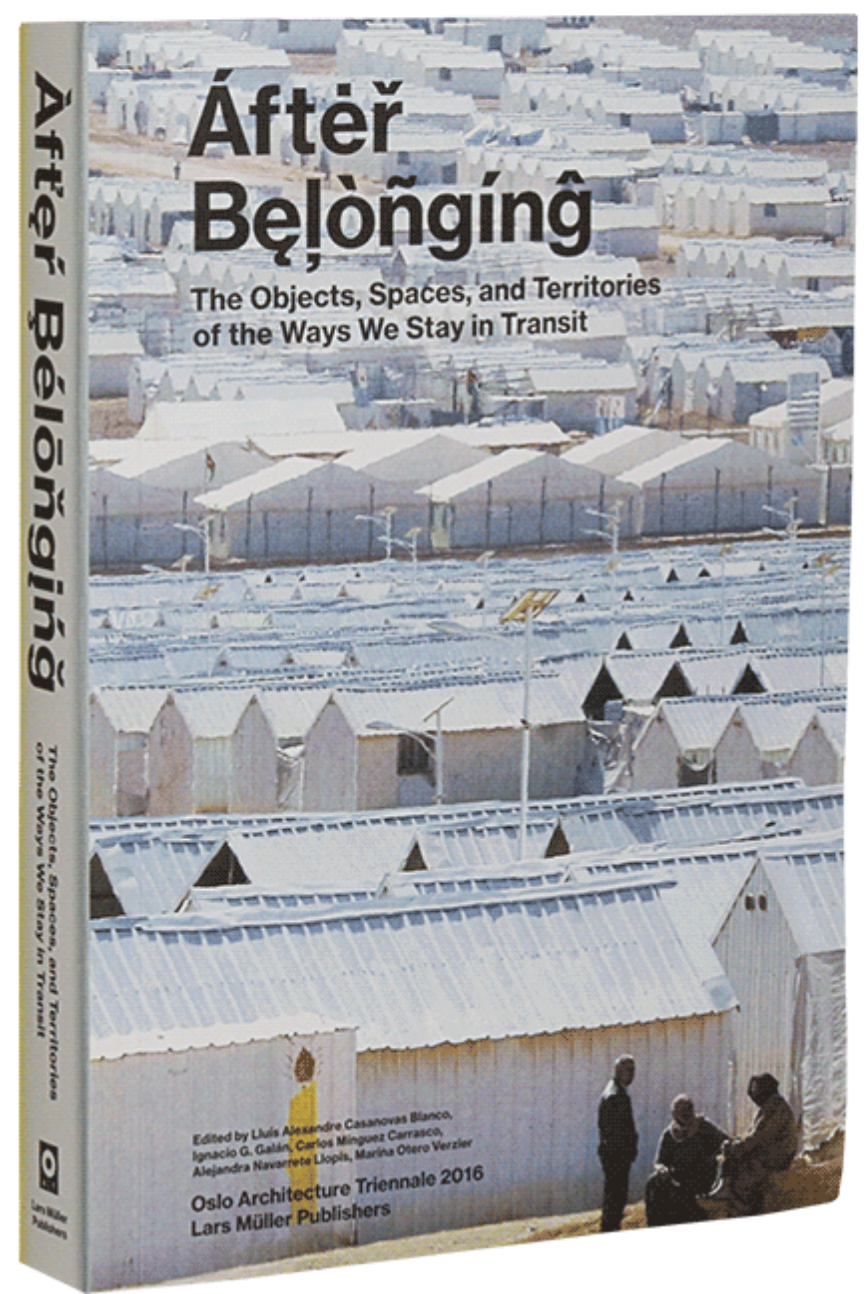 Other publications:
The City on Display: Architecture Festivals and the Urban Commons (Joel Robinson, Routledge, 2022)
'After Belonging': a study of proposals for architectural interventions for arrival of refugees in Oslo, Norway (Eli Støa and Anne-Sigfrid Grønseth), Architectural Anthropology, Exploring Lived Space (Marie Stender et al., Routledge, 2021)
More about the Triennale:
oslotriennale.no & www.afterbelonging.org
Our local partners:
Tove Posselt, Carolina Bertilsson
& www.makershuboslo.com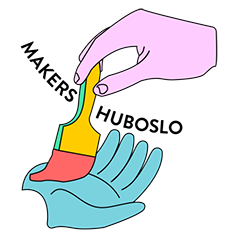 Thanks to:
Eriksen Skajaa Arkitekter for their warm hospitality & organising the Arrival City Bar.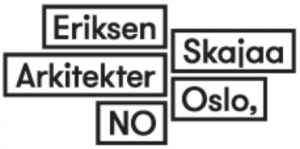 Fablab Fellesverkstedet for the use of their fantastic workshop facilities and the very helpful skilled staff.